Skip to main content
Shop by Category
Swipe through and shop Mikimoto Jewelry.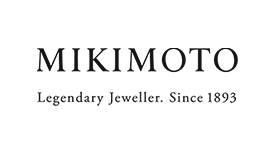 Mikimoto Pearls
Over a century ago, Kokichi Mikimoto succeeded in creating the world's first cultured pearl. His quest for perfection and his love for these pure, lustrous gems of the sea were the guiding forces that built the house of MIKIMOTO.
Today, MIKIMOTO is the foremost producer of the finest quality cultured pearls and a world leader in the design of exceptional jewelry. The MIKIMOTO name is synonymous with superior quality at every stage, from the selection of finest materials to expert workmanship to our customer service commitment. Each beautiful piece reflects supreme dedication, passion and care. For today's connoisseur of fine jewelry, MIKIMOTO combines timeless elegance with sophisticated, modern design. To own MIKIMOTO is a unique and luxurious pleasure. To wear MIKIMOTO is to reflect the purity of the ocean... the mystery of creation... and to know you are adorned with the finest cultured pearls in the world.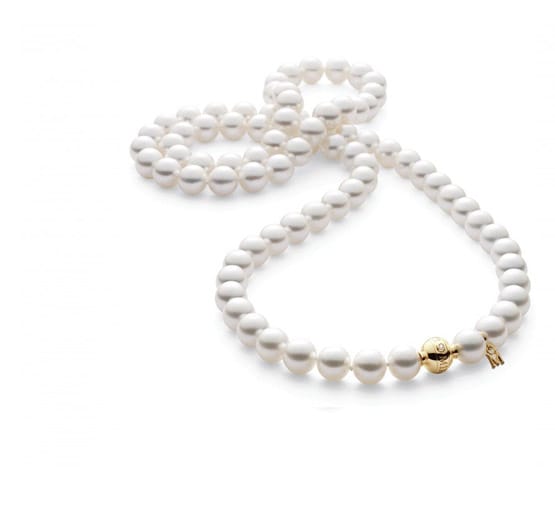 Mikimoto Pearls
Motivated by a powerful desire for perfection, the world's first cultured pearls were created by brand founder Kokichi Mikimoto in 1893. Mikimoto has since pursued an ambition to release only the finest, most magnificent examples, keeping the passion for pearls alive.

Loved and cherished across generations, Mikimoto pearls are thoughtfully designed to become markers of your memory, personality, and family history. We are honored to present a handpicked selection of Mikimoto pearls exclusively for our U.S. customers. You can discover your perfect match in our collection of pearl earrings, necklaces, and more jewelry sets for sale online.

History of Mikimoto

Known as the Pearl King, Kokichi Mikimoto devoted his life to pearls. He dreamed of adorning the necks of women around the world with pearls and has immortalized that legacy through Mikimoto, a brand devoted to unaltered beauty.

Mikimoto achieved unprecedented success in making the world's first cultured pearl. This method involves human intervention to stimulate the natural production of nacre, the substance that eventually forms a pearl.

Natural pearls are incredibly rare. In the wild, pearls might only be produced by one in a thousand oyster shells. Before cultured pearls became readily available, natural pearls were a luxury reserved only for the wealthiest individuals in the world.

As part of Mikimoto's steadfast vision, he was dedicated to making cultured pearls not only available but loved by people across the globe. Once his attempts became more successful, he created more complex examples like black and white South Sea cultured pearls.

With confidence in this new method, Mikimoto commissioned craftsmen to discover the latest jewelry design and style trends in Europe. The combination of the knowledge they acquired and his expertise allowed him to develop and define his distinctive style.

Despite a legal battle concerning the legitimacy of his methods in 1921, Mikimoto and his cultured pearls eventually earned an esteemed global reputation. Today, Mikimoto operates from a flagship store in Ginza, Tokyo, undertaking pioneering work to reimagine new, inspiring realms of pearl jewelry design.

Mikimoto Pearl Jewelry: The Collections

Classic

Our online collection of exquisite Classic necklaces contains the most complex, cultured Mikimoto pearls in graceful designs. Complement a bold, eye-catching ensemble with the 18k White Gold Akoya Cultured Pearl pendant, exuding stylish authenticity with its understated 0.14ct diamonds.

Cherry Blossom

Elegant and refined, authentic Cherry Blossom Mikimoto pearl jewelry makes the perfect gift. For any sophisticated lady, the Mikimoto Akoya A+ Grade Pearl with 0.22cttw Diamond Drop earrings make a showstopping addition to any outfit.

Delicate, feminine 18k rose gold cradles precious diamonds on Mikimoto Cherry Blossom earrings, tantalizingly studded above a showpiece cultured pearl. Completed with a matching ring in the same shimmering 18k rose gold, this collection promises understated, undeniable elegance.

Cluster

Mikimoto Cluster earrings and necklaces showcase the stunning variation in the manufacture of cultured pearls. The 18k White Gold Akoya Cultured Pearl and Diamond Cluster Drop Pendant boasts intricate diamonds nestled among five glistening pearls, with matching Mikimoto Cluster earrings and a ring to complete the jewelry set.

The Cluster collection also includes a crescent-shaped Akoya Cultured Pearl Pendant, carefully holding seven precious pearls to form an alluring, unique piece.

Morning Dew

Pearls are associated with wisdom, integrity, and loyalty, so our online selection of the finest Morning Dew Mikimoto pearl earrings and necklaces make a stunning gift. With a splash of color, this wonderful collection boasts 18k white gold embedded with striking blue sapphires cradling a showpiece Akoya pearl.

For a sleek, impressive look, our Mikimoto Morning Dew drop earrings are also available in luxurious rose gold. Evoke new beginnings with an irreplaceable Morning Dew pearl necklace laced with Mikimoto precious metals and diamonds.

Caring for your Mikimoto Pearls

At Mayors, we understand you'll want your Mikimoto pearls to look pristine for as long as possible. As part of your purchase, we're proud to offer competitive luxury services to help you maintain your jewelry without compromise. We recommend having your pearls cleaned and inspected once every six months, so simply head to your nearest Mayors branch and we'll take care of it.

While we'll do the best we can to keep your pearls fresh, it's still a good idea to be especially careful with your Mikimoto jewelry. Due to their delicate nature, pearls scratch much easier than precious materials. Hold on to the original packaging to safely store your pearls when you're not wearing them and find more tips on caring for your jewelry on our website.

Buying Mikimoto Pearls with Mayors

If you are looking for the perfect pearls, discover your favorite piece from our tasteful range of Mikimoto jewelry sets online today. Whether it's a pearl necklace, earrings, bracelet, or ring you're after, our helpful Luxury Virtual Boutique is here to assist you. With free delivery as standard, you can enjoy peace of mind that your Mikimoto pearls will arrive with you in flawless condition, ready to be worn, treasured, and shown off.

Buying any luxury jewelry is an important investment, and we understand that you'll be making an incredibly personal choice. If you'd rather see how Mikimoto pearls look alongside your skin tone before choosing your bracelet, necklace, ring, or jewelry set, you are welcome to head to your nearest Mayors branch and we'll be happy to help. If you require more information, don't hesitate to contact us.
Back To Top
We use cookies to deliver the best experience. By using our site, you agree to our cookie policy.
Find out more.
We use cookies to deliver the best experience. By using our site, you agree to our cookie policy.
Find out more.
We use cookies to improve your experience and help us to understand how we can make it better. Some of these are essential to make this site work. By continuing to use our site you agree that you are happy to receive all cookies. If you would like to turn off cookies you can manage cookies in your browser settings
Find out more.