Skip to main content
View by Category
Swipe through and view Ulysse Nardin watches.
Collections
Explore Ulysse Nardin diverse range of exceptional watches, all available to purchase at Mayors.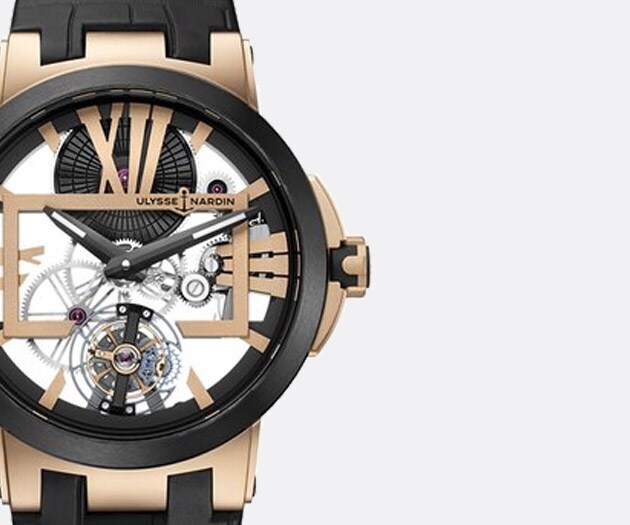 Executive
The contemporary, bold design of watches from the Executive collection makes them instantly recognizable.
Go to Collection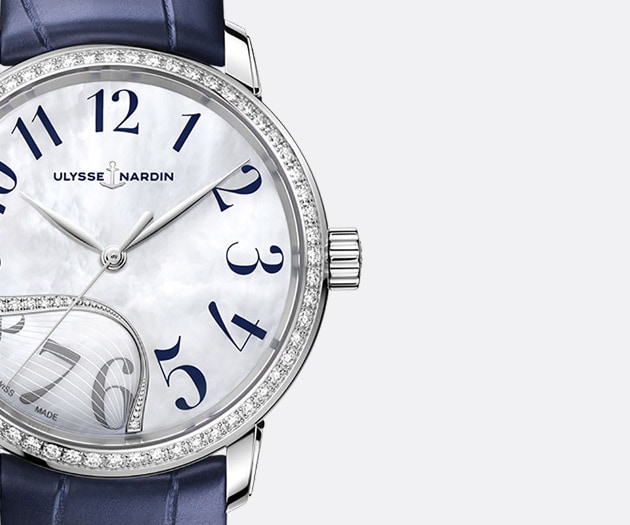 Jade
Jade collection has a secret: time and date can be set without pushing or pulling the crown, saving your nails.
Go to Collection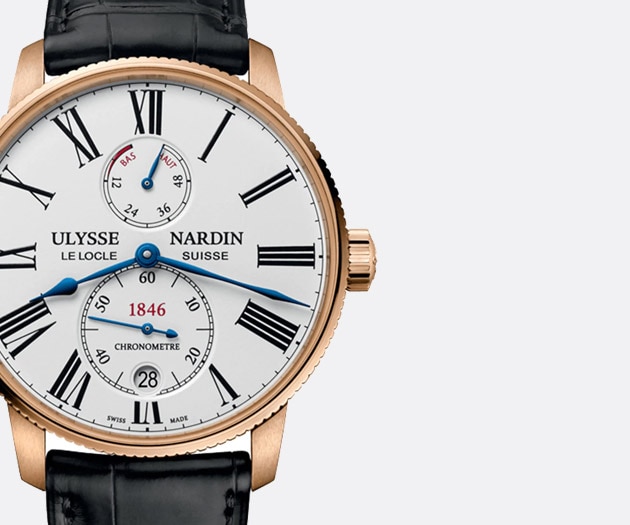 Marine
Marine does away with crown, hands and dial, and the first to innovate with silicium escapement components.
Go to Collection
Ulysse Nardin | Diver Collection
The tide has come ruching in at UlysseNardin, bringing with it four brash new models in the Diver Chronometer collection.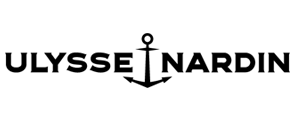 About Ulysse Nardin
Ulysse Nardin is the Pioneering Manufacture inspired by the sea and delivering innovative timepieces to free spirits. Founded by Mr. Ulysse Nardin in 1846 and a proud member of the global luxury group Kering since November 2014, Ulysse Nardin has written some of the finest chapters in the history of Haute Horlogerie.
The company's earliest renown came from its links to the nautical world: its marine chronometers are among the most reliable ever made, still sought by collectors around the world. A pioneer of cutting-edge technologies and the innovative use of materials like silicium, the brand is one of the few with the in-house expertise to produce its own high-precision components and movements.
This exceptional level of watchmaking excellence has earned Ulysse Nardin membership in the most exclusive circle of Swiss watchmaking, the Fondation de la Haute Horlogerie. Today, from its sites in Le Locle and La Chaux-de-Fonds in Switzerland, the brand's continuing quest for horological perfection centers around five collections: The Marine, the Diver, the Classic, the Executive and the Freak. www.ulysse-nardin.com